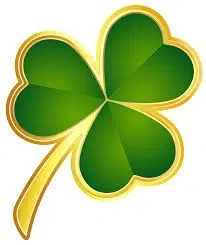 St. Patrick's Day in Butte, Montana! No matter what the weather conditions (flying snow and gale force winds) we will still be lined up along a parade route to show Irish pride!
Whether you're a true Irish redhead, or an honorary leprechaun; it's gonna take more than a Kelley green "Kiss Me I'm Irish" shirt to prove your heritage. What can you do to convince your friends that you bleed green, white, and orange?
1st: Develop a brogue and a taste for Irish carbombs!
2nd: Practice your bagpipe or concertina skills and play a loud rendition of Danny Boy (100 bonus points for a kilt).
3rd: Or you could just stay tuned here to brush up on your Irish and St. Patty's trivia!
To get you warmed up, I will post a bit of Irish fun every day this week. For today, let's start with a (very) brief history of the motherland.  Tune in tomorrow for 7 ways to get the luck of the Irish!